The Principe and definition of "Wage Portage"
The Wage Portage is a form of working relationship that emerged in 1985 in Europe and more recently in Switzerland. It facilitates interaction between executives/contractors seeking employment and companies looking for expertise, audit, advice or training. The status of independent contractor is complex and does not offer any guaranteed income. Opting to use an umbrella structure can address these flaws. During his/her mission, the consultant using the umbrella structure becomes an "employee" of SPTS which then manages all social security contributions, taxes and administrative procedures on his/her behalf.
SPTS mission is to:
"SPTS Wage Portage for Consultants" aim is to:
Enable any freelancer, consultant and contractors to exercise and develop an independently professional activity, with a protected status of an employee
Allow companies to gain access to experienced professionals with simple, compliant, and competitive service.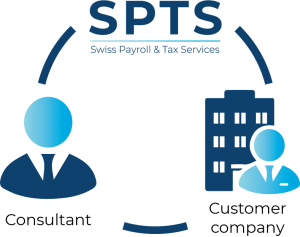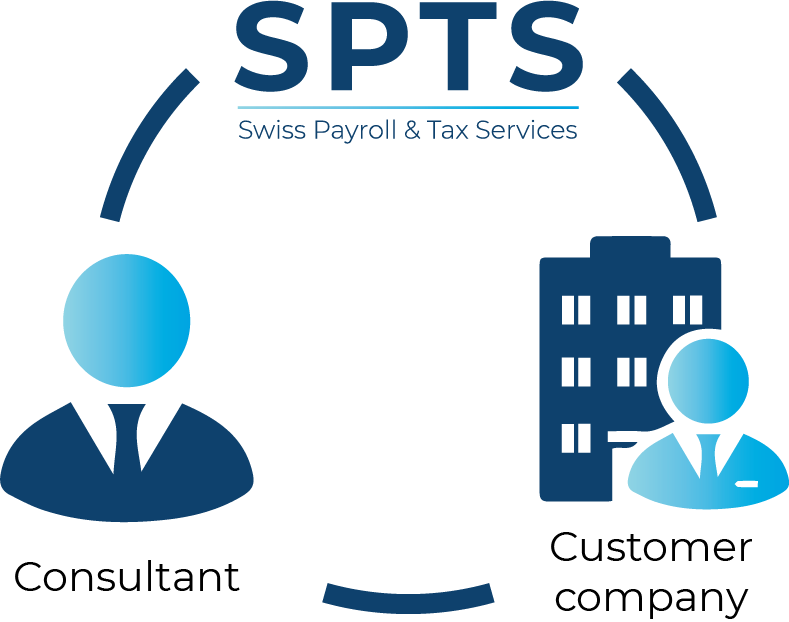 Our wage portage services :
Choosing SPTS Wage Portage for Consultants is choosing to:
Work with high quality and cost-efficient Services
SPTS services are carried out discreetly and in due time by experienced and highly skilled specialists. We offer consultancy which is individually tailored to meet your needs in various fields. Our experts are always kept up-to-date and will remain at your side to provide the most competent advice. Our experts speak French, English and Arabic.